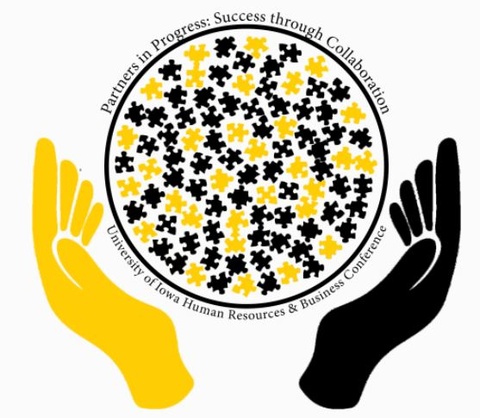 Welcome to the 2019 University of Iowa's HR and Business Conference! 
The date, location and time have been confirmed.  Please join us on:
Tuesday April, 30 2019
The Hotel at Kirkwood Center, Cedar Rapids
8:00 am to 4:30 pm
Cocktail Reception 4:30 to 5:30 pm
Registration begins at 7:30 a.m.
This one-day conference, offered at no cost for attendees, will feature dynamic keynote and local speakers focused on topics of interest for HR and Business professionals. The theme for this year is Partners in Progress:  Success through Collaboration. As a conference attendee, you will benefit from the insight and knowledge shared by several keynote speakers, multiple breakout speakers, and have the opportunity to network with your campus HR and Business colleagues.
The conference planning committee is hard at work and as details become available they will be added to this site.  We expect registration to be open in early February.
This conference, sponsored by University Human Resources and the Office of the Chief Financial Officer, is a professional development opportunity for HR and Business professionals at the University of Iowa.  Priority registration will go to those who currently serve in these roles.
We hope to see you there!
Karen Shemanski, Chair
2019 HR & Business Conference