Keynote Speakers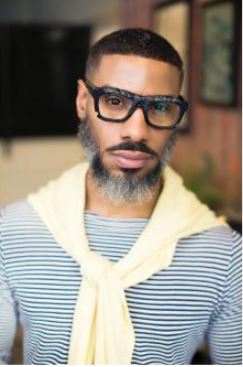 Albert Smith
Trained in black cultural studies, queer theory, religious studies, ethics and critical race studies, Albert Earnest Smith, Jr.'s passion for justice and equality sits in the nexus of academia, community development, public policy and grass-root activism. Albert brings over 10 years of experience leading medium-to-large system initiatives in the federal government, non-profit, and private sector to his role at Cook Ross. Most recently, he served as the inaugural Sexual and Gender Minority Portfolio Strategist at the National Institutes of Health (NIH). At NIH, he provided leadership and support on diversity and inclusion program and strategies as well as monitored the agency's process in eliminating discriminatory practices that adversely impacted SGM employees.
Previously, Albert served as Deputy Director at the National Public Housing Museum and Center for the Study of Housing and Society (Chicago, Illinois); Director of Student Affairs at The Art Institute of Tennessee (Nashville, Tennessee); Assistant Director of Residential Education at Vanderbilt University (Nashville, Tennessee); and as a civil servant with the United States Departments of Labor and Defense. A trainer, facilitator and educator, he has guest lectured at Vanderbilt University, American Baptist College, Fisk University, Meharry Medical College, Tennessee State University, Western Kentucky University and Al Asad Air Force Base (Iraq) in areas of race, gender, sexuality, globalism, public health, violence and terrorism and has facilitated diversity training on sexual orientation and gender identity issues for over 2500 federal government employees. 
A magna cum laude graduate of Fisk University with a bachelor of arts degree in English literature, Albert received a master's in theological studies from the Divinity School at Vanderbilt University and studied literature and religion at Oxford University – Trinity College. He was a 2001 Congressional Black Caucus Intern and a 2005 graduate of the National Association of Student Personnel Administrators – New Professionals Institute. He has served on the Community Advisory Board for the Meharry Medical College Community Wellness Center and holds professional membership in the America Academy of Religion. He is a member of Kappa Alpha Psi Fraternity, Incorporated and is a trained rape, sexual assault, domestic abuse and suicide prevention counselor and mentor to lesbian, gay, bisexual and/or transgender (LGBT) youth across the country.  
Areas of Expertise Include: Cultural Competency, Diversity & Inclusion, Gender Issues, Race in the Workplace and Unconscious Bias
Keynote Summary
In this presentation participants will gain an understanding of the science, research, and impact of unconscious bias. They will become aware of their own background, and its impact on perceptions. Furthermore, participants will learn to recognize functions of the unconscious mind and its impact in the workplace. The goal is that this learning will filter back into new strategies for developing conscious awareness action steps for different departments and teams at the University.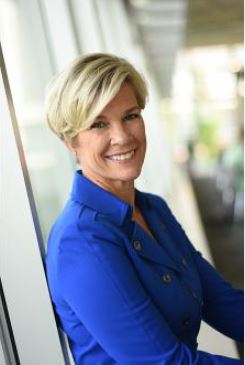 Patti Seda
Patti is the owner of Seda Consulting; a firm committed to guiding individuals and teams to be their professional best, through organizational design, succession planning and coaching. She is certified in EQi-2.0 Emotional Intelligence and MPO Personality Assessment tools.
Before starting her own business, Patti worked in a variety of industries, including advertising and marketing, insurance and banking.  Starting as a payroll and benefits coordinator, she worked her way up to the executive team level in organizations that experienced high growth, as well as business and cultural change. Patti is an accomplished business leader who understands the challenges and opportunities of maximizing human capital for bottom line results.  
Patti is married, the mother of two school administrators and an entrepreneur, and grandmother to three little girls – all who continuously push and challenge her way of thinking. In 2008, she started a summer youth camp to inspire middle school students to be community leaders. While she established a work ethic growing up on a farm in rural Iowa, her adult life has been involved in business and coaching people and teams to be successful beyond what they believe possible.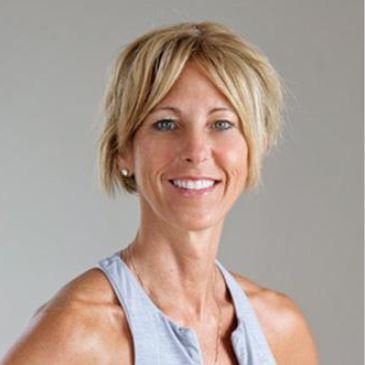 Deb Carneol
Dr. Carneol earned her D.D.S. degree from The University of Iowa College of Dentistry in 1992. After graduating she practiced general dentistry in Cedar Rapids and Center Point for a few years before going to North Liberty, IA in 1995.
Dr. Carneol has been practicing dentistry since 1992 and, as a general dentist, she provides all aspects of dentistry. Her North Liberty Dental practice staffs 21 women and continues to help those in the community.
Breakout Speakers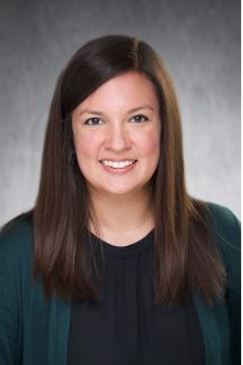 Grace Moore
Grace Moore is a Learning & Organizational Development Specialist in the department of Health Care Human Resources at UI Health Care. Grace earned her Bachelors in Business Administration in Finance and Human Resource Management from the University of Iowa. She also has a Professional in Human Resources certification. Some of her responsibilities include facilitating New Hire Orientation and coordinating trainings throughout UI Health Care.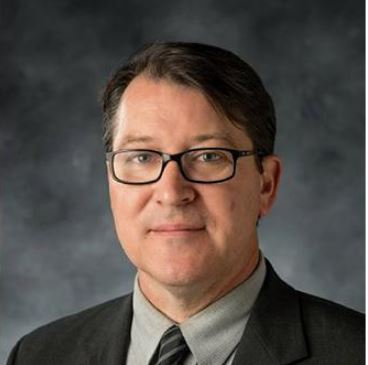 Brent Gage
Dr. Brent A. Gage currently serves as the Associate Vice President for Enrollment Management at the University of Iowa. In this role, Dr. Gage oversees all recruitment and enrollment functions including Admissions, Financial Aid, Communications, Data Analytics, Enrollment Operations and Undergraduate Scholarships. Dr. Gage also serves as a Senior Consultant for AACRAO Consulting and has engaged in numerous consultations both in the U.S. and abroad to assist institutions with a wide range of enrollment challenges.
Dr. Gage has over 20 years of experience in Higher Education and has held senior level enrollment positions at the University of Alabama-Birmingham, Northern Illinois University and the University of Nebraska-Lincoln.
Dr. Gage holds degrees from the University of Nebraska at Kearney and Eastern Illinois University and completed his Ph.D. at Indiana State University.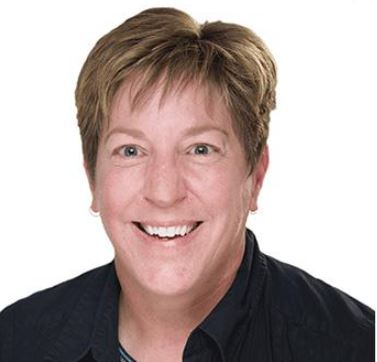 Kelley Ashby
Kelley Ashby has over twenty years of experience in higher education administration which includes experience in academic and co-curricular leadership education and initiative development, management, implementation, and assessment. She created, directed, and co-authored the University of Iowa's Career Leadership Academy programs and curriculum; co-authored "Building a Competency-Based Leadership Program with Campus-Wide Implementation" for New Directions in Student Leadership; and developed leadership curriculum for high school students. Kelley is the founder and president of Kelley Ashby Consulting, LLC and currently serves as an independent trainer, consultant and coach where she develops and delivers customized training and consultation services focused on helping organizations develop and enhance the competencies and leadership talents of students and professional staff. She has worked with a variety of industries including high schools, two- and four-year colleges and universities, manufacturers, career and technical education centers, financial advising firms, fitness centers, mid- and upper-level leaders and professionals in Iowa and the northeast Ohio region. She is a certified Genos International Emotional Intelligence Practitioner and helps individuals and organizations improve their "EQ"—a skill that will be required in nearly all jobs by 2020. Kelley's goal is to help individuals succeed and organizations achieve their goals by:
1. Improving employees' skills,
2. Creating positive work cultures, and
3. Increasing employee engagement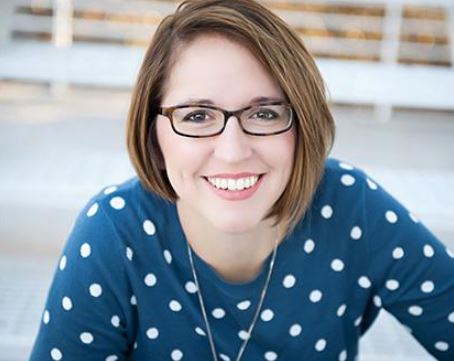 Sarah Noll Wilson
As an Executive Coach, Keynote Speaker, Transformer of Teams, Researcher, soon to be Author, Sarah helps people close the gap between what they intend to do and the actual impact they make. Sarah creates a safe, honest environment, preparing people to deal with real-world conflict, have more meaningful conversations, and create purposeful relationships.
Sarah holds a Master's Degree from Drake University in Leadership Development and a BA from the University of Northern Iowa in Theatre Performance and Theatre Education. She is a frequent guest lecturer at Universities. When she isn't helping people develop stronger relationships with themselves and others, she enjoys spending time with her husband Nick and their two fur babies Seymour and Sally.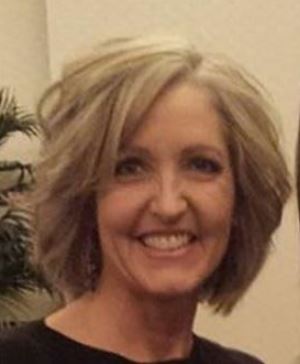 Brenda Ulin
Brenda Ulin leads the Business Intelligence Shared Service Center (BISSC) and has served as a Data Architect and BI Architect at the University of Iowa for 30 years.  She has been the primary data architect for many enterprise systems and is the University Data Warehouse coordinator and data architect, which supports over 20 institutional data domains. She chairs both the Institutional Data Users Group and UI Business Intelligence Community. Brenda facilitated the Institutional BI Needs Assessment and sits as a member on the Path Forward Student Success Committee, Excelling@Iowa Leadership Team, Iowa Challenge Leadership Team and co-chairs the UI Hawkeye Engage initiative.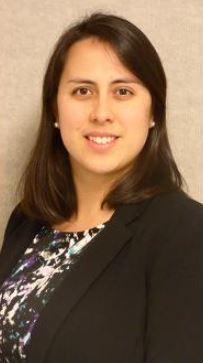 Bria Marcelo
Bria Marcelo, M.A., is a social justice educator and student affairs professional who focuses on training and collaboration to create change. Within her higher education career, Bria has held numerous roles connected to identity, equity, inclusion, and intercultural conflict. At Michigan State University, Bria worked closely with Residence Education, the Honors College, the College of Education, and Lesbian, Gay, Bisexual, Trans, Queer (LGBTQ) caucus groups to connect leadership, identity, and student success. While at Brown University, Bria's primary role was creating co-curricular initiatives for high school students to bridge transition gaps when joining an Ivy League institution. At Oberlin College, Bria oversaw 10 identity-, language-, and commitment-based spaces. As part of this role, her main goal included creating dynamic learning environments outside of the classroom. She partnered with five academic departments and faculty as well as the multicultural center. Bria has also spent some time working overseas. She served as Vice Manager of the Foreign Teaching Staff at an English training center in Shanghai, China. Currently, she serves as the Director of Diversity Resources at the University of Iowa. Her unit helps drive the Division of Diversity, Equity, and Inclusion efforts to shift campus culture to one that is more inclusive, welcomes diversity, breaks down barriers to increase dialogue across difference, and is affirming and respectful of all identities. The primary methods used include in-person training, consultation and coaching, events, and resource development. Bria is a certified facilitator in Cultural Intelligence, Restorative Justice, and the National Coalition Building Institute. Bria completed her master of arts in Student Affairs Administration at Michigan State University and her bachelor of arts in Sociology, Social and Economic Justice at University of North Carolina at Chapel Hill.