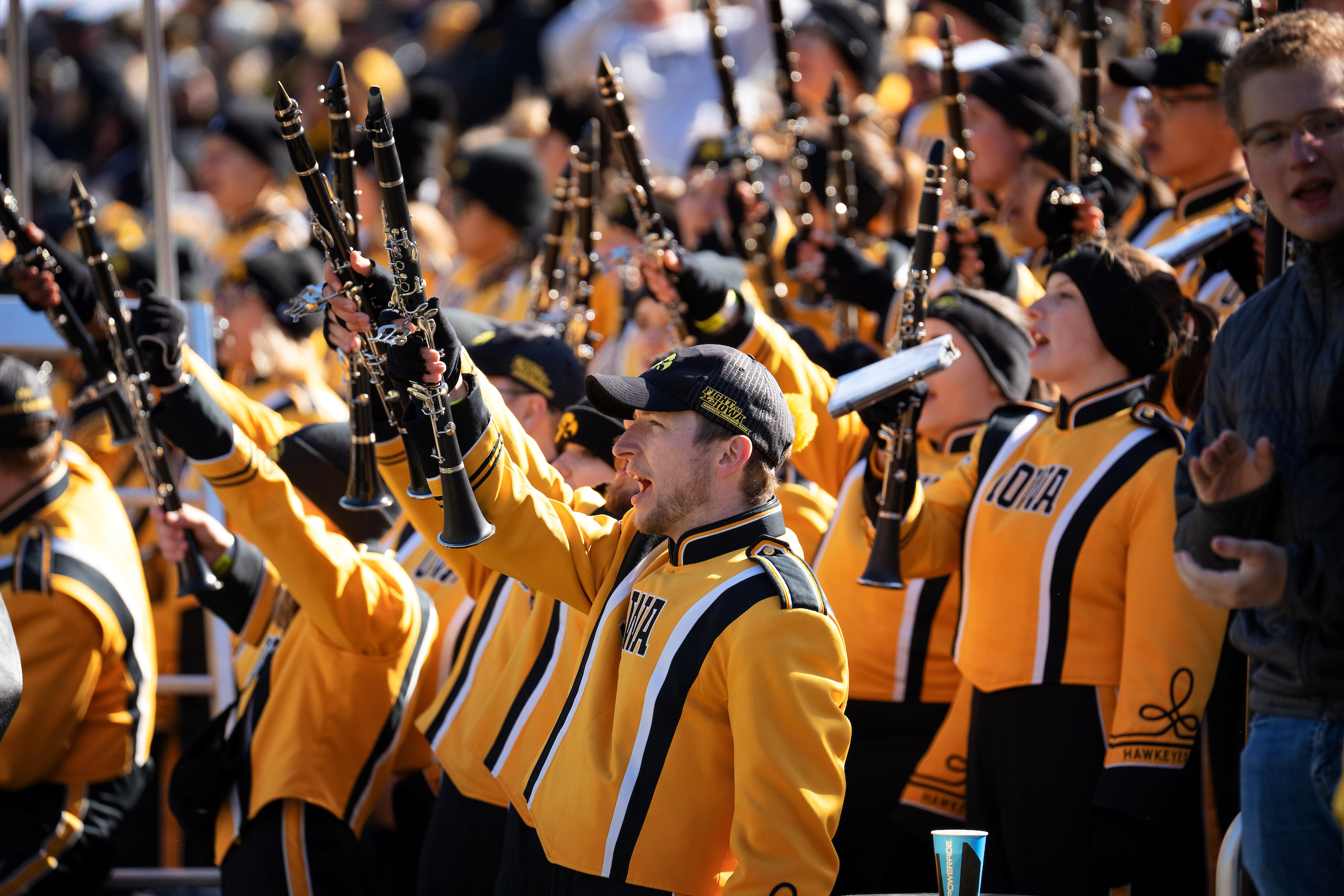 The 270-member Hawkeye Marching Band (HMB) is the sound of Kinnick Stadium and the heartbeat of the university, drawing students from nearly every major.
Meet at the Hawkeye Tennis and Recreation Complex for a tour of HMB facilities with HMB student ambassadors. HMB rehearsal begins at 3:40 pm—you're welcome to stay for part or all the rehearsal (which runs until 5:30 pm).
Date: Oct. 11
Time: 3 pm
Host: Kathleen Ford
Location: Hawkeye Tennis and Recreation Complex (HTRC), 2820 Prairie Meadow Drive, Iowa City. Meet in main lobby.
Parking: Please park in the Hawkeye Recreation Fields lot one block north of HTRC (no temp pass needed for this event). Cross Hawkeye Park Road and enter HTRC on the east side—look for a large Tigerhawk on the building.