The annual tradition continues. The 2019 University Human Resources annual recognition event was held on May 14. Plans for the 2020 event are pending.
You can nominate co-workers—either as individuals or as teams—for one of three University HR Impact Awards or one of the three traveling plaques. Learn more about these awards: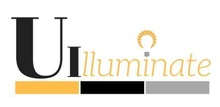 Supports the organization by empowering, enlightening and motivating others. Is someone who brings energy and optimism to the work environment, they see the glass as half full rather than half empty and project positivity to others. They literally can light up any room by their presence.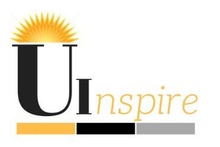 Encourages peers to take on a new challenge or go the extra mile in their current role through direct or indirect support. Is achievement oriented and works continuously and tirelessly to achieve University Human Resources strategic goals and initiatives.
Fosters change within the organization by recognizing challenges, identifying unsustainable processes and practices, and investing their innovative skills to find a solution. Is someone who germinates ideas into plans and is considered an intrapreneur by colleagues.
Traveling Plaques: Universal Competencies
Positive Impact/Achieving Results
Demonstrates the ability to utilize existing resources and learning to achieve or exceed desired outcomes of current and future organizational goals/needs. Able to demonstrate ethical behavior in diverse situations while producing results.
Service Excellence/Customer Focus
Demonstrates the ability to meet or exceed customer service needs and expectations and provides excellent service in a direct or indirect manner. Able to effectively transmit and interpret information through appropriate communication with internal and external customers.
Collaboration and Embracing Diversity
Demonstrates the ability to work with a variety of individuals and groups in a constructive and civil manner while appreciating the unique contribution of individuals from varied backgrounds, including distinctions in culture, race, creed, color, national origin, age, sex, disability, sexual orientation, and gender identity.