The university's new system for managing job advertising, applications, and searches launched in September 2018, initially affecting regular staff and health care positions (faculty, postdoc, research intern, and temporary staff positions will be phased in). Learn Download a how-to guide for candidates (pdf).
The Talent Acquisition@Iowa project aims to enhance the university's capacity to hire top faculty and staff. It proposes a comprehensive, coordinated approach to employer marketing, candidate engagement, and recruitment that informs new systems, processes, and services.
Talent Acquisition@Iowa responds to the UI strategic plan's focus on faculty and staff recruitment and the Talent@Iowa task force's emphasis on talent acquisition as the university's highest human resources priority.
It's an extension of the Talent@Iowa implementation project that began in fall 2016, advancing the overall goal of developing UI human resources professionals as strategic partners who help the university assess and achieve its workforce needs.
The Talent Acquisition@Iowa includes purchase and implementation of Oracle Talent Acquisition Cloud, which will replace functions currently provided by the Jobs@UIowa system.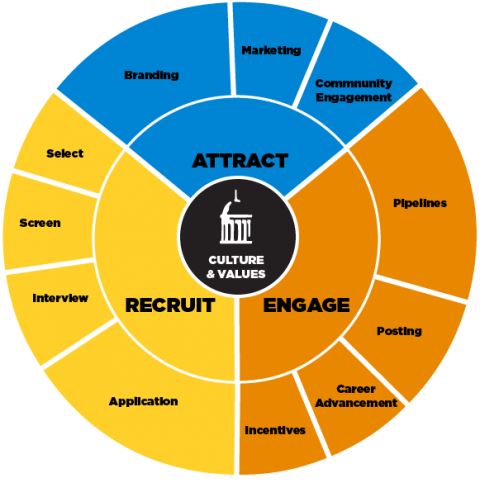 Propose talent acquisition strategy emphasizes strategic initiatives in three focus areas—attract, engage, and recruit—including implementation of a new system to replace Jobs@UIowa.