Talent Acquisition@Iowa looks to attract greater attention from potential job candidates. Projects that engage include:
Pipeline (internal and external) development
Referral programs and incentives
Advertising and networking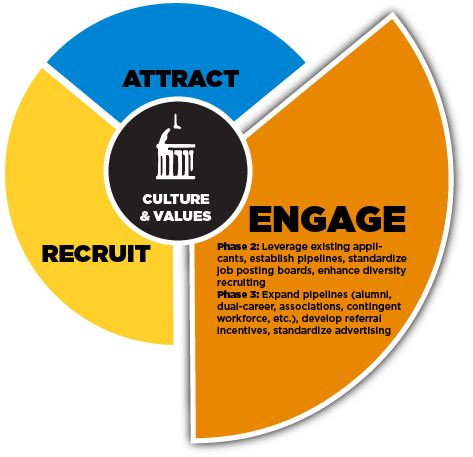 Engage Phase 1-2
Leverage existing applicants
Establish pipelines
Standardize job board postings
Enhance diversity recruiting
Engage Phase 3
Expand pipelines (alumni, dual-career, associations, contingent workforce, etc.)
Develop referral incentives
Standardize advertising
The engage committee—one of several Talent Acquisition@Iowa strategy committees—leads initiatives in this focus area.