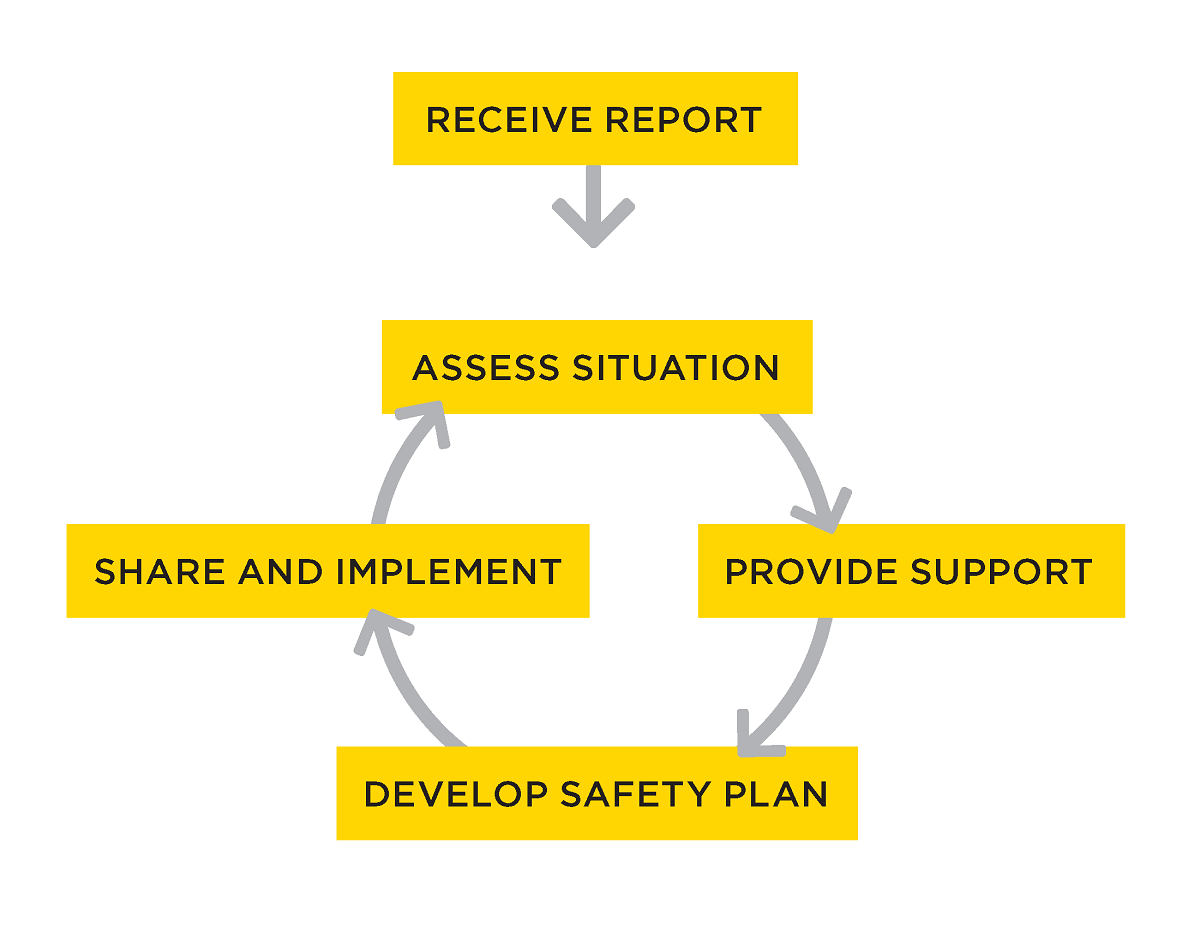 We collaborate with community members to gather reports of concerning behavior, investigate concerns, and provide resources and support to those in need. 
Once we receive a report, we'll carefully, discreetly investigate and process your concern, providing necessary support. We will:
Assess the situation
Provide support
Develop a safety plan
Share and implement the plan
Repeat these steps until the situation is resolved
 We're Here to Help
If you have a concern, submit a report or contact us.