2022 University of Iowa's HR and Business Conference!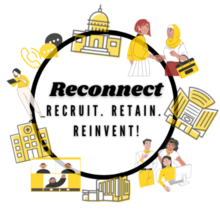 This two-day virtual conference, offered at no cost for attendees, features dynamic local and national speakers focused on topics of interest for HR and business professionals. As a conference attendee, you benefit from the insight and knowledge shared by several keynote speakers and multiple breakout speakers, and have the opportunity to network with your campus HR and business colleagues.
Sponsored by University Human Resources and the Office of the Chief Financial Officer, the campus HR conference is a professional development opportunity for HR and business professionals at the University of Iowa.
For additional information, please visit the 2022 HR and Business Conference main website.