Discover Your University resumes this fall with opportunities to learn about research initiatives, academic programs, arts and recreation, museums, history, and more.
What is Discover Your University?
Discover Your University helps Iowa faculty and staff discover great things happening around campus.
The program offers sponsored visits to various campus sites during normal working hours, providing opportunities to learn about innovative programs like the Driving Safety Research Institute, Recreational Services, University Libraries, Hancher, Pentacrest Museums, and more.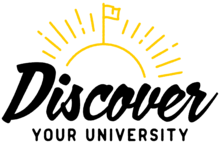 Discover Your University lets individuals and teams experience the breadth of incredible work going on at the university and discover something new, surprising, or inspiring. You'll also earn liveWELL Points for participating.
The program launched in fall 2022. The last discovery day for 2023 is October 18.
All Faculty and Staff Welcome
Discover Your University is open to all Iowa faculty and staff. Faculty and staff—individually or as teams—can take part in up to two visit events (on the same day or on different days) each year.
Iowa's Educational Opportunities policy encourages participation in educational and developmental programs like Know Your University. In addition, the Volunteer Time Release policy supports activities that enhance community engagement.
Have Something to Share?
Want to tell the campus community about your program's work or suggest a facet of the university you'd like to see? Ideas for Discover Your University visits, tours, and other events are always welcome. Email Justin Fraase with a brief description of the event you'd like to propose.
Frequently Asked Questions
Get answers to common questions about Discover Your University—eligibility, schedules, registration, and more.
See what a Discover Your University visit day is all about—review event lineups, media, and highlights from previous visit days.