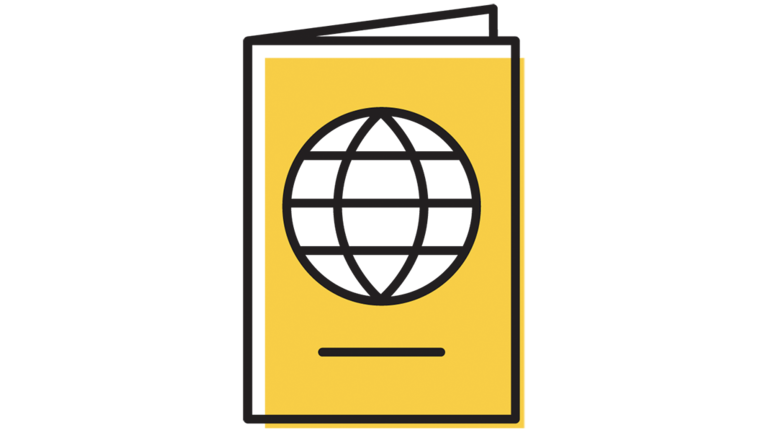 Everything employees and employers need to know about documenting employment eligibility.
The Faculty and Staff Immigration Services (FSIS) mission is to advance the University of Iowa's goals to be a premier public research university with a culturally diverse community of faculty and Professional and Scientific (P&S) staff with scholarly and creative achievements in education, research, and health care.
FSIS aspires to support and enhance the University of Iowa's ability to recruit and retain international faculty and P&S staff of distinction.
Sponsorship for Employment Authorization or Permanent Residence
To initiate the sponsorship of a prospective or current foreign national employee for either work authorization or permanent residency, please complete and submit an electronic Universal Case Initiation Form through Workflow.  As of May 2, 2022, our Office will only accept an electronic University Case Initiation Form submitted through Workflow.
eIMMIGRATIONAIR by Cerenade
FSIS uses eIMMIGRATIONAIR immigration management software for all nonimmigrant (NIV) and immigrant (IV) cases. This state of the art software features a secure portal that allows for the safe transference of sensitive data anywhere in the world using a standard internet connection.
Legal Advice
Our office does not provide legal advice to University of Iowa or community individuals. For persons needing legal advice, we recommend consulting a member of the American Immigration Lawyers Association.
Employment in F-1, J-1, or J-2 Status
The International Student and Scholar Services (ISSS) office within International Programs handles employment authorization for international students, scholars, and their dependents.
Iowa Driver's License Information
FSIS has no role in assisting foreign national employees to obtain an Iowa Driver's License. Our office is independent of the Iowa Department of Transportation and has no affiliation with, or connection to the issuance of driver's licenses. We cannot provide advice or assistance of any kind regarding license issuance.
The Iowa Department of Transportation uses the SAVE database system to screen all license applicants. Any delay in receiving a driver's license is based on information from the SAVE system and is not information that our office can update in any way regardless of the request—it is solely the Iowa DOT's issue to resolve directly with the employee.
Regardless of what the Iowa City Department of Transportation may say regarding your immigration status, there is no action our office can provide to assist in obtaining a driver's license. Again, this is a SAVE database issue that the Iowa Department of Transportation must resolve with the employee.
Please note for those employees who have ported (transferred) their H1B status from their old employer to the University of Iowa, presently the Iowa Department of Transportation requires the transferred H1B case be approved prior to issuing the employee an Iowa driver's license. Premium processing is optional but may want to be considered in this situation to ensure the case is approved promptly.