Benefits Eligibility
Regular faculty and staff members hired in a benefits-eligible position full-time or part-time (50% FTE and above) may enroll themselves and their eligible dependent(s) into the benefits listed on this page.
Insurance Benefits for Regular Faculty and Staff
The University of Iowa offers a competitive, comprehensive benefits package including medical and dental plans, life insurance, Accidental Death & Dismemberment insurance, and so much more.  
Health Insurance
Dental Insurance
(mandatory enrollment)
Group Life Insurance
(mandatory enrollment)
University funds 2 times an employee's salary.
Long Term Disability
(mandatory enrollment)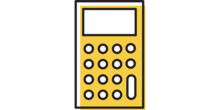 The total comp estimator tool estimates total compensation, not an actual dollar amount, for benefits-eligible faculty and staff employees based on annual pay and retirement plan elections entered into the estimator. Therefore, the estimated total compensation should only be used as a guide and is not guaranteed or represented as true, complete, or correct.  
Independent contractors and employees who are not benefits-eligible should not use this tool (e.g., students, House Staff, fellows, adjunct faculty).
Voluntary Benefits for Regular Faculty and Staff
Temporary Employees
Employees who are hired in a temporary position may enroll in the health and dental insurance plans if:
the employee is anticipated to work 50 percent or greater time,
and be appointed for at least six months.