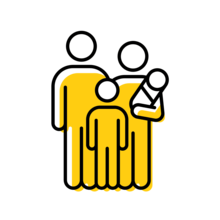 The University of Iowa Lactation Room Locations, including UI Health Care rooms, are listed alphabetically on this site. 
Medela Symphony breast pumps are available in many of the on-campus lactation rooms. Personal tubing for the pumps is not provided and can be found at many retail locations including online sources.
For questions about a specific room, please contact the room contact listed. Please see the Cleaning Guide Poster for Your Lactation Space, to help in keeping your lactation spaces clean.
Accordion
Thank you for serving as a local contact for an on-campus lactation room. The University of Iowa is committed to supporting nursing parents at work by providing on-campus lactation rooms and encouraging workplace flexibility for the purpose of pumping.
Room contacts tend to work in departments located near the on-campus lactation room. Contacts work with the manager of family services or directly with their local custodial and/or maintenance teams when needs occur.
The role of the lactation room contact is to:
Coordinate with Family Services to obtain or replace a Medela Symphony breast pump for the space if applicable. The lactation room contact will be required to complete a pump loan agreement form, kept on file by Family Services.  
Provide nursing mothers information about room scheduling (options below) and directions to the space(s).
Provide key or badge access when requested (this only pertains to locked rooms).
Report any cleaning or maintenance needs to their local custodial and/or maintenance team.
Occasionally room checks for cleanliness and stocked supplies (custodial services provides supplies such as paper towels, upon request).
Scheduling Templates
Creating a schedule provides an easy way for nursing mothers to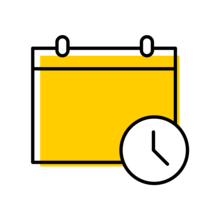 know when the room is available for use. Below are three types of schedules that have proven successful in on-campus lactation rooms.
Paper schedule
Whiteboard
Shared Outlook calendar (preferred method)
A shared Outlook calendar works very well in departments and buildings where nursing mothers will have regular access Outlook and/or a computer. This allows them to see the schedule at any time throughout the day and adjust their times as needed based on their work schedules. Please see Step-by-step instructions to set-up a shared Outlook calendar.