Students and their eligible dependents who are degree seeking and are registered for 5 or more credit hours each semester are eligible to enroll in the University of Iowa's health insurance plans. All undergraduate, international and health science students are required to have medical insurance.
The Student Health Insurance Plan (SHIP), administered by Wellmark Blue Cross & Blue Shield of Iowa, is a high-quality student medical plan with coverage in and outside of Iowa.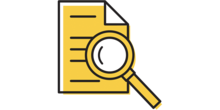 The coverage manual is a comprehensive document that sets forth the rights of the plan's participants and beneficiaries and guides the university in making decisions and executing our responsibilities.
SHIP Plan Highlights
Student may choose any provider they wish. Choosing a participating provider who contracts with Blue Cross & Blue Shield of Iowa will result in lower out-of-pocket costs.
Coverage even when outside of Iowa.
$0 copay for immunizations, well-child care and other routine physicals.
$50 copay for a ER visit.
Other covered services include, chiropractic, physical therapy, mental health visits and more.
Medical evacuation and repatriation benefits.
Plan Providers 
All hospitals and more than 4,000 physicians here in Iowa are participating providers with Blue Cross & Blue Shield of Iowa.
Students are encouraged to take advantage of Student Health when they need care while on campus.
Non-Participating Providers
Providers who do not have contracts with Blue Cross & Blue Shield of Iowa. May result in higher out-of-pocket costs.
Costs
Student insurance plan rates are effective from Sep. 1 through Aug. 31 each year. All premiums will be charged on a monthly basis to your university bill and must be paid each month by the due date. To review the current plan rates for SHIP, please visit the SHIP Rates page.
If you would like to review the SHIP plan provisions such as copay amounts, coinsurance and out-of-pocket maximums, please visit the SHIP Plan Details page.
Pharmacy
SHIP has a three-tier Prescription Drug Plan. There is a separate out-of-pocket maximum for prescription drugs. Find more information on the pharmacy plan on our SHIP Prescription Drug Coverage page.
Plan Documents
2022 Documents
2021 Documents
---
ABOUT OUR SITE: 
The information presented on our website describes only the highlights of the plans and does not constitute official plan documents. Additional terms and conditions may apply. If there are any discrepancies between the information contained herein and the official plan documents, the plan documents will govern. For more detailed information you may contact Wellmark Blue Cross/Blue Shield at toll-free number 800-524-9242 (TTY: 888-781-4262), Monday through Friday from 7:30 a.m. to 5:00 p.m. (Central Time). For more efficient service, please have your member ID number handy - it can be found on the front of your card.