Mindfulness Based Stress Reduction (MBSR) is an 8-week program that is available to University of Iowa faculty and staff in a 50% or greater, regular position who are referred by either a
Health Coach
 or
EAP
. Mindfulness is the practice of paying attention intentionally to what is occurring in the present moment, acknowledging what is here with curiosity and open heartedness, even when things are challenging. Some common benefits of a regular mindfulness practice included better sleep, improved focus, responding more skillfully to emotions (anxiety, anger, or low mood), improved communication, and many more.  
Program Details: 8 Weekly Classes: March 21

-May 9

, 2023 and 1 Saturday retreat on April 29.
Weekly Meeting Dates:
Tuesday, March 21

Tuesday, March 28

Wednesday, April 5

Tuesday, April 12

Tuesday, April 19

Tuesday, April 26

Wednesday, May 3

Tuesday, May 9
Time: 5:30-8:00 p.m.
Weekly Classes: 
Sessions will be in person at 2520D UCC. Some classes will involve getting on the floor so comfortable clothing as well as a yoga mat are encouraged.  
Extended Saturday Retreat: 
An important part of the MBSR program is the retreat which will be held on Saturday, April 29 at The Park Lodge at Terry Trueblood Recreation Area.
Registration Deadline: March 7
Fee: 
This program is free to eligible employees who complete seven out of the nine classes. If a participant fails to meet the required number of classes, they will be billed $450. 
Eligibility: 
Must agree to attend a minimum of 7 of 9 sessions (and complete an agreement regarding this)  

Open to University of Iowa faculty and staff in a 50% or greater, regular position

Must meet with a Health Coach or EAP counselor and obtain a referral to MBSR.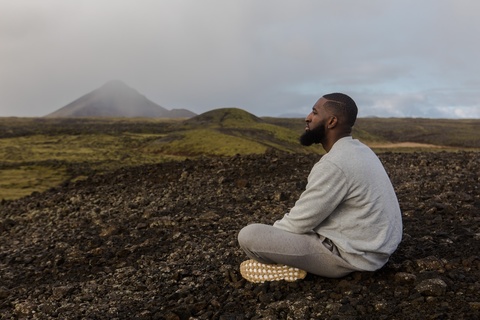 Common Questions About MBSR
Answer
Participants needs to be in a 50% or greater, regular position, and completed their Personal Health Assessment to be eligible for the MBSR program.  
Answer
Participants who have previously completed the MBSR program are eligible to participate again.  
Answer
MBSR class experience is enhanced through commitment to daily practice during the 8-week duration of class. General guidance suggests 45-minutes of daily practice.
Answer
After you have signed referral agreement, the MBSR instructor will connect via email and offer high level guidance on class expectations. As the start of class approaches, there will be a one-on-one zoom intake with the instructor as well as a group orientation via zoom on Tuesday March 14 at 5:30 p.m. You are required to do both a one-on-one and the group orientation.
Answer
The MBSR program will be limited to a maximum of 25 participants.