Wednesday, September 8, 2021
Staying healthy and fighting COVID-19 also means getting vaccinated against the flu. University of Iowa employees can get the flu vaccine for free at locations across campus or at the University Employee Health Clinic.
Flu vaccinations start Monday, Sept. 13, and run through Friday, Nov. 19. Dates and locations for on-campus flu-vaccine events include:
Sept. 13-24 and Nov. 8-17: University Employee Health Clinic, 1097-1 Boyd Tower (BT), 7:30 a.m.-4:30 p.m.
Sept. 27-Nov. 5 (weekdays except Sept. 29, Oct. 12, Oct. 27): Pediatric Conference Center, 2400 John Colloton Pavilion, 7 a.m.-4:30 p.m.
Wednesday, Sept. 29: University Capitol Centre (UCC), 10 a.m.-2 p.m.
Wednesday, Sept. 29: University Services Building (USB), 3:30-5:30 p.m.
Tuesday, Oct. 12: Dental Science Building (DSB), 11:30 a.m.-3:30 p.m.
Wednesday, Oct. 27: Health Care Support Services Building (HSSB), Oakdale, 8:30 a.m.-12:30 p.m.
Wednesday, Oct. 27: BioVentures Center (BVC), Oakdale, 2-4 p.m.
Download a PDF version of the vaccination schedule.
If you can't get the vaccine at the Employee Health Clinic or one of the sites listed above, you have other options. Schedule your vaccine at UI QuickCare, UI Urgent Care, Iowa River Landing, or from your primary care provider. If you don't have a primary care provider, request one by calling 800-777-8442 or use the online appointment form.
The flu vaccine is covered under University of Iowa health plans and many other insurance plans.
How to Get Your Flu Shot
1. Sign into your ReadySet account using your HawkID and password and complete our short flu survey. You may also access ReadySet at your Employee Self Service website > Benefits & Wellness Section > liveWELL. 
2. Bring your UI photo ID card (the Iowa One card) to the vaccination location. A UI Hospitals and Clinics photo ID badge is also acceptable. 
3. Get your flu vaccination.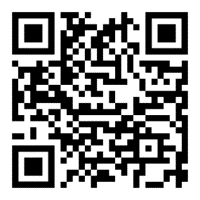 Free Vaccine Eligibility
UI regular full-time and part-time (50% or greater) faculty and staff are eligible for a free vaccine. All UI Health Care employees and volunteers—regardless of percentage time worked—are eligible and encouraged to obtain a free flu vaccine.
Not eligible for the free vaccine? If you don't qualify for the free flu vaccine through our employee health program, we encourage you to ask for it from your health care provider or area pharmacies. The cost may be covered by insurance.
Student Health will host free flu vaccines available for students sometime by the end of September. Check with Student Health for more info as it becomes available.
UI Health Care Employees
UI Health Care employees must receive the influenza vaccine (or decline it) in order to comply with the mandatory flu campaign. Visit The Loop to learn more abut the campaign.
Other Information
All flu vaccines administered through University Employee Health are latex- and preservative-free.
Employees who are eligible and want to receive the high-dose vaccine recommended for ages 65+ will be able to do so at all clinic sites and at the University Employee Health Clinic.
Please contact University Employee Health Clinic at employee-health@uiowa.edu with questions or concerns.
The CDC recommends that all people age 6 months and older get a yearly flu vaccine. Take these steps to avoid the flu, COVID-19, and other illnesses:
Get a flu vaccine.
Wear a face covering unless you are at home or alone in your office.
Wash your hands or use hand sanitizer often.
Maintain a safe distance from others.
Use a tissue when you cough or sneeze, then throw the tissue in the trash.
Avoid touching your face.
In addition to getting your flu vaccine, we strongly encourage you to receive the COVID-19 vaccine. Vaccination will help protect you from getting the COVID-19 virus