The In-Home Assessment program is a collaboration between Family Services and LivWell Seniors.
LivWell Seniors will provide an in-home assessment and evaluation in the home of the aging person. This assessment will include reviews of: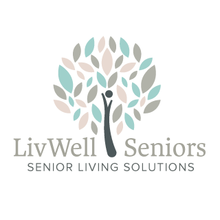 A resident questionnaire taking the aging individuals health, social, transportation and financial matters into consideration.
Assessment of an individual room or the entire house (interior and exterior) including areas such as bathrooms, kitchen, living room, porch, garage, walkways, etc. 
A copy of the completed assessment with recommendations on necessary accommodations and safety tips for each room. 
Following the assessment, LivWell Seniors will develop a personalized care plan that addresses immediate and long-term needs. LivWell Seniors will present this plan to the client and will offer unbiased suggestions regarding needed services.
In-Home Assessment
The university will cover the cost of one in-home assessment per eligible faculty member, staff member, or student per fiscal year. The university will cover limited follow-up with LivWell Seniors. Additional follow-up time must be paid for by faculty, staff, or students who've arranged the service.
Eligible faculty and staff must be employed in a 50 percent time or greater appointment. Eligible students must be enrolled on at least a part-time basis. 
Those eligible for the in-home assessment program will have one of the following relationships with the University of Iowa faculty, staff or student:
Self
Partner/spouse
Parents/parents in-law
Siblings/siblings in-law
Grandparents
The service area for the in-home assessment program will extend to a 60-mile radius from each - Iowa City, Quad Cities and Des Moines. For those outside the service area, LivWell Seniors will provide direct referral to an appropriate agency in the location where the aging person lives.
Contact LivWell Seniors by email at info@livwellseniors.com or call 319-250-1577 to learn more and schedule an in-home assessment. Only eligible faculty, staff and students will be able to schedule an in-home assessment.  
If LivWell Seniors deems the assessment appropriate and the family member of the faculty, staff or student denies LivWell Seniors access to their home, LivWell Seniors will not perform the assessment.