Financial well-being can be defined as "a state of being wherein a person can fully meet current and ongoing financial obligations, can feel secure in their financial future, and is able to make choices that allow enjoyment of life." (Source: consumerfinance.gov)
In addition to offering retirement options for its employees, the University of Iowa sponsors financial education opportunities. Financial well-being programs are offered in collaboration between University Benefits and UI Wellness.
One-on-One Financial Coaching: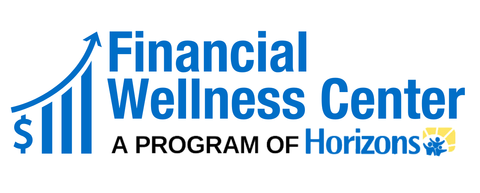 The University of Iowa partners with the Horizons Financial Wellness Center to provide employees resources and assistance on topics such as housing, budgeting and cash flow, credit, debt management, savings, and student loan repayments. UI employees can meet with a Horizons financial expert for up to three one-on-one financial coaching sessions at no cost. Horizons has a student loan counselor who can help evaluate whether your loans are eligible for PSLF and how you might benefit from the temporary rules waiver.
You can reach Horizons at: financialwellnesscenter@horizonfamily.org, 319-398-3943
Horizons offers meetings with a financial expert to discuss financial-management concerns. Employees are eligible for up to three one-on-one financial coaching sessions. 

Horizons provides a wide variety of classes and support through their programs, many at reduced fees or free.  

Horizons has created an email support program to help you navigate your financial situation throughout the Coronavirus pandemic. A financial counselor will respond to your questions within 24 hours. Email financialwellnesscenter@horizonsfamily.org to verify information, get assistance with your financial plan, and connect to local resources. 
Student Loan Repayment:
The University of Iowa is a qualifying employer and full-time employees are eligible to participate in the PSLF. Reach out to your Human Resources Representative if you are unsure about your employment status. In October 2021, the Department of Education announced a temporary rules waiver to ease some of the restrictions and frustration and help encourage participation. Under the waiver, borrowers can receive credit for loans, payments, and plans that previously did not qualify for PSLF. The Department of Education estimates more than a million borrowers could benefit from the changes. Even if you previously were not eligible for PSLF or chose not to participate, you might be one of them. Many of these changes are temporary and scheduled to expire in October 2022. Now is a great time to investigate. You can learn more about temporary changes by viewing PSLF article at our liveWELL website.
Have unanswered questions? Try scheduling a one-on-one meeting with a financial expert from Horizons, or visit the Federal Student Aid frequently asked questions page. 
Money Management:
How to use your tax refund to build your emergency funds
TIAA:
Detailed information about retirement and savings plans
Information about scheduling on- or off-campus appointments with local TIAA financial advisors
Tips for managing debt, saving, and investing no matter where you are in life
On-demand webinars on a variety of financial well-being topics (log in required)

Videos
More videos available on our Health and Well-Being Video Resources page.
Other Resources
Food Pantry at Iowa-The Food Pantry is a free services available for ANY student, staff, or faculty member at the University of Iowa. Visit https://leadandserve.uiowa.edu/organizations/food-pantry/ to learn more or reserve a time to shop. Groceries can also be reserved ahead of time and picked-up at one of the two campus locations.
Retirement information: Learn about retirement eligibility, benefits options, and other helpful resources for retirees.
UI Emergency Hardship Fund-supports costs, of up to $1000, related to an emergency event or crisis, resulting in a financial hardship. This fund is not intended to support on-going expenses.
Public Service Loan Forgiveness Program: If you are employed by a government or not-for-profit organization, you may be able to receive loan forgiveness under the Public Service Loan Forgiveness Program