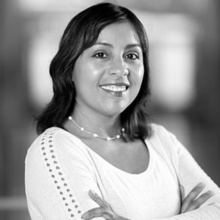 Q&A with Carolina Kaufman, M.Ed. at the University of Iowa Pentacrest Museums
Carolina Kaufman is the Director of Education and Engagement at the University of Iowa Pentacrest Museums. She has over 20 years of expertise in the fields of museum education, digital learning, and career development at world- renowned institutions such as The Art Institute of Chicago, Field Museum and The University of Iowa. She completed her graduate training at the Harvard Graduate School of Education and Massachusetts Institute of Technology.
The University of Iowa Pentacrest Museums are the UI Museum of Natural History and the Old Capitol Museum. The Pentacrest Museums serve to strengthen the vital role that museums have in the educational, research, and engagement missions of the university, enhancing the campus-wide focus on cultural and environmental diversity. liveWELL interviewed UI Pentacrest Museums Director of Education and Engagement Carolina Kaufman, for her take on how museums in general can impact well-being and ways to get involved with museums on our UI campus.
liveWELL: Carolina, the Pentacrest Museums provides a wide variety of educational programming for our campus and community. Can you share why these museums are so special to our campus history? 
Carolina Kaufman, M.Ed.: Situated at the heart of campus where we gather, picnic, protest, learn, and celebrate who we are and what we strive to be, the Pentacrest Museums have long served our campus and greater community. We are places where history, arts, culture, discovery, and community interact, where each student in Hawkeye history has once congregated.
The Old Capitol building—now a museum—includes early history of our state government. It housed the start of the University of Iowa, many of our programs and departments, and it has hosted countless classes, lectures, exhibitions, and opportunities over 175 years as an institution.
The Museum of Natural History celebrates over 160 years of free admission and represents the start of science on our campus. Our galleries and collections have inspired and supported generations of students, researchers, artists, and leisure seekers alike. It is our commitment to creating participatory experiences which promote lifelong learning, public discourse, personal expression, and well-being which bridge our state, university, and natural history with our collective future.
liveWELL: What are some of the ways that employees and their families can engage with the Pentacrest Museums?
Carolina Kaufman, M.Ed.: There are many ways to engage with our museums, and we're always excited to welcome you:
Visit during open hours to explore on a self-guided tour or schedule a guided gallery tour for you and your friends, family, class, or department.
Schedule a research collections tour for exploration or to pursue your own research or arrange for an object or specimen from our collections to come to your class or area for study or display. 
Join us at an educational engagement program we host online or in-person, such as: 
Art and Write Night: A monthly opportunity to make our museum your muse. Let's gather to sketch, write, and share in our galleries after hours.
Exhibition Spotlight: An ongoing virtual program to examine themes from our changing exhibits and current events.
Apply to feature something here to build a sense of campus belonging and feel seen:
My Collections: Our exhibition program series which invites the campus community to participate in exhibiting their own personal collections. Museums aren't the only ones with collections...what do you collect?
Community Gallery: A dedicated area in Iowa Hall where we feature the makings of all-ages guests who have created in our spaces.
Book us as a venue for your special event: lectures, conferences, symposiums, or even a wedding!
Follow us on Instagram @pentacrest.museums for a laugh and to stay in the know with special events, offers, and invites.
Reach out! Use our staff directory to contact us with an idea on how you'd like to interact. Want us to give a presentation to your group about who we are and what we do? Interested
in developing something together? Have a question we might be able to answer best? Just reach out!
liveWELL: We are learning more about how activities that provide opportunities for learning, appreciation, and social connection have a positive impact on well-being. Can you describe the impact that you have seen with your work on campus and community well-being?
Carolina Kaufman, M.Ed.: I love this question. Ninety-seven percent of Americans believe that museums are educational assets for their communities. Living in a community with cultural resources can lead to a five-year boost in cognitive health. When we marry museums with mindfulness, our mental health can flourish, as demonstrated by the museums-on-prescription movement. This initiative – which began in 2014 – encourages health care providers to prescribe exposure to arts and culture as part of their treatment for common mental health concerns like anxiety, depression, and loneliness.
Museums like ours are answering the call and finding ways that we can be a supportive, social, and contemplative environment for all learners regardless of background, ability, or learning style. There is a growing field of collaboration between museums, health care facilities, and health coaches.
The Pentacrest Museums are building these partnerships at Iowa starting with liveWELL and the UI Hospitals and Clinics to promote programs that target wellnessand social engagement. This has been best exemplified through the success of our Tree Tour program and liveWELL's Summer Campus Wellness Scavenger Hunt program which encouraged faculty, staff, and community members to engage in the exploration and discovery of our trees and natural spaces on our campus to promote mindfulness, social connection, movement, and well-being. We see a reduction of stress in participants at these events right before our eyes.
It is important to note that these programs would not be possible without the amazing knowledge and experience of our university arborist from Facilities Management, Andrew Dahl, and the support of our student interns and employees, Trevor Vihol and Katie Kolthoff. Andy was vital in helping select the trees and spaces featured on the Tree Tours, and Trevor assisted with the yearlong research on the trees featured. Katie, a recent UI Graduate, was a great liveWELL partner as she helped create all the materials for liveWELL's Summer Wellness Scavenger Hunt, which featured three stops on the Tree Tours.
Carolina Kaufman, M.Ed.: I compare the partnership between Pentacrest Museums, Facilities Management, liveWELL and our UI students to how trees behave as open systems. They teach us that to survive in this changing world, we must do it together by creating "complex adaptive coalitions" that result in the kind of healthy communities that are able to adapt, grow and thrive. If you did not get a chance to participate in our Tree Tour program over the summer and fall, we are bringing the Tree Tour back for a special winter edition. Join us on Friday, February 24, 2023, from noon - 1 p.m. and discover with all your senses how the trees and spaces on our campus adapt and endure during the winter season. During the tour, we will offer pine-needle tea, which is rich in Vitamin C. Fun Fact: the pine-needles for the tea will be harvested from the trees on the Pentacrest.
You can also request private tree tours for your department, team, or student organization, and we would love to deliver a tailored experience based on your team's preferences and goals. This is a great way to build team camaraderie and connect to our larger UI campus.
liveWELL: What exciting programming do you have coming up for 2023 that faculty and staff should know about?
Carolina Kaufman, M.Ed.: When I think about creating inclusive participatory experiences at the Pentacrest Museums, I am guided by principles from people like the late Frank Oppenheimer, science innovator and founder of the Exploratorium in California, who famously said, "no one ever flunked a science museum." He helped revolutionize museums to become spaces where curiosity guides exploration and authentic self-discovery can happen. This serves as a compass in my work of educational program development and engagement.
Expanding on the successful Tree Tour programs we had this past year: we are also excited to offer new opportunities for people to participate in museum programs supporting wellness, community, and belonging. In 2023, be on the lookout for two all-new tours including a Tree Tour on the west side of campus
as we try to make it easier for our medical community at Iowa to participate. The second tour opportunity will be an architectural walking tour, "If Walls Could Talk," featuring the fascinating and rich history of our campus buildings. Also, stay tuned for developing team-building experiences for groups. We understand the importance of a healthy workplace and campus culture and effective team communication. We are excited to provide unique ways for UI staff, faculty, and student teams to experience some fun and leave ready to collaborate, communicate, and succeed together. Of course, the new year will also bring new opportunities for fan-favorites: Art and Write Night, My Collections, and Exhibition Spotlights.