Students and their eligible dependents, who are degree seeking and are registered for 5 or more credit hours (undergrad students only) each semester, are eligible to enroll in the University of Iowa's health insurance plans. All undergraduate, international and health science students are required to have medical insurance. 
The UIGRADCare plan, administered by Wellmark Blue Cross & Blue Shield of Iowa, is a comprehensive health care program that covers students and their eligible dependents from providers within the UI Health Care network and/or Student Health. 
UIGRADCare Plan Documents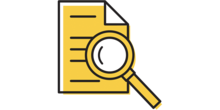 The coverage manual is a comprehensive document that sets forth the rights of the plan's participants and beneficiaries and guides the university in making decisions and executing our responsibilities.
UIGRADCare Plan Highlights
Participants MUST use Student Health or UI Health Care providers for their care. Providers outside UI Health Care are not covered by UIGRADCare. 
Covers hospital, medical, surgical, outpatient, and other health care services such as physical therapy.
Out-of-pocket for UI Health Care is $1,000 single and $1,700 for family.
No deductible, $10 copay for office or clinic visits at UI Health Care providers, no charge for preventive care and immunizations, 10% coinsurance for blood work and imaging.
$50 copay and 10% coinsurance per facility per date of service for facility and physicians combined for emergency room care.
No referrals for specialists care.
Plan Providers
Participating Providers
Student Health and UI Health Care are the ONLY providers covered under UIGRADCare.
Non-participating Providers
UIGRADCare does not cover providers outside of Student health or UI Health Care Network. If you visit a provider outside of the UI Health Care network, your services will not be covered and you could potentially be balance billed. 
Costs
Student insurance rates are effective from Sep. 1 through Aug. 31 each year. All premiums will be charged monthly to your university bill and must be paid each month by the due date. 
If you would like to review the UIGRADCare plan provisions such as copay amounts, coinsurance, and out-of-pocket maximums, please visit the UIGRADCare Plan Details page.
Pharmacy
UIGRADCare has a four-tier Prescription Drug plan. There is a separate out-of-pocket maximum for prescription drugs. Drugs listed on Wellmark's Blue Rx Complete Drug list are covered. Drugs not on this list are not covered. For out-of-network prescription drugs, you may be balanced billed. More information can be found on the UIGRADCare Prescription Drug Coverage page.
Plan Documents
Wellmark Member Submitted Claim Form (pdf)
2022 Documents
2021 Documents