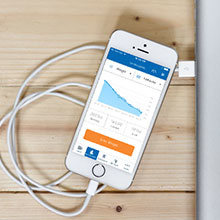 Ever wonder what it would be like to lose weight and have more energy? Wondr is a 10-week, skills-based, digital health improvement program that works! Registration opens January 30, 2023!
Everyone can do something to enhance their personal health and well-being, whether they are the picture of health or living with a chronic illness. liveWELL programs and services are designed to support you in your health and wellness efforts, no matter where you find yourself on the health continuum.
Upcoming Events
Friday, February 24, 2023 12:00pm to 1:00pm
Join the Pentacrest Museums for this special, one-time-only, wintertime edition of our popular Tree Tour program. On this guided stroll around the Pentacrest, we'll feature the ecological diversity, symbolism, history, and lore of our campus trees. We'll use the lunch hour for discovery, restoration, mindfulness, & movement. Together, we'll stay connected with nature and each other even during the coldest time of the year—it's possible, we promise! Meet outside near the main entrance to...