The University of Iowa actively supports and promotes a culture of health and well-being for all campus community members. By providing grant funds directly to departments for activities that promote physical and emotional health and well-being, 
liveWELL 
aims to make practicing healthy habits in the workplace easier, which in turn supports a culture of health on campus.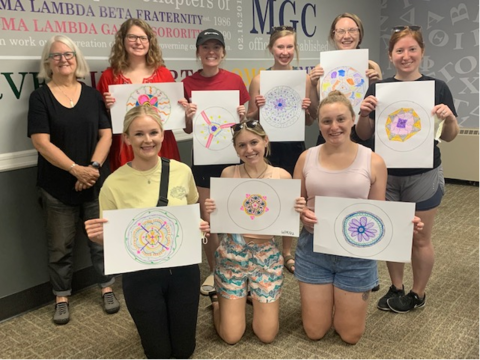 Guidelines for Wellness Grant Funds
Requested funds may not exceed $10 per person.
Maximum of $500 will be awarded one time annually for a request.
First qualified are first served as funding is limited. Funding is based on fiscal year budgets—only one wellness grant per applicant (work unit) will be awarded each fiscal year.
Applications should be environmentally conscious and must promote physical and/or emotional well-being.
Wellness Grant funds should directly impact participants' mental or physical health in a measurable way. Staff appreciation or morale-boosting efforts may be more applicable for the Staff Appreciation Grant Program.
All employees in your unit have access to participate in the activity, program, or event.
All university regulations must be followed.
The unit must commit to completing an outcome evaluation.

Wellness grants cannot be used to cover speaker fees or food (these are considered departmental expenses.) To request a presentation from a liveWELL team member please visit the Department Well-Being Toolbox. 
Within 30 days of completion of the Wellness Grant project, applicant must provide:
Participant list of those attending and/or those benefiting from the Wellness Grant project
Photo documentation of activity
Any health-related, participation, or satisfaction outcomes
Summary of how the program will be maintained over time, if applicable
Ideas for Wellness Grants
Generally, Wellness Grants will be awarded to applicants who focus on top behavioral health risk areas for University of Iowa faculty and staff:
Physical activity/Stress Management (walking groups, stretching breaks, yoga, community garden, etc.)

Nutrition (packing a healthy lunch, smart snacking, reducing unhealthy options in the workplace)
Sit/stand Workstation (up to $550)
Suggestion: Place the sit/stand workstation in an accessible area where multiple users can access it. We suggest placing this space as a resource or room in Outlook for individuals to reserve it on a 1-2 hour basis. A plan for maintenance and upkeep of this shared resource needs to be provided in the application.
Please note: The Wellness Grant funding guideline of no more than $10 per eligible individuals still applies. Thus, if your department has 25 people, the maximum amount of funding awarded will be $250
Work with a staff member from liveWELL to purchase reusable lunch bags for participants and arrange for an educational session on packing a healthy and budget-friendly lunch. UI Wellness can assist with ordering of exercise bands and lunch bags and may have quantities in-stock for "purchase" as a part of the Wellness Grants initiative. These items are $5.00 each.
Process to Apply
Complete the application through workflow.

You will be contacted within 5-10 business days to discuss your application.

You will be notified within 30 calendar days if your application will be funded.

Applications are reviewed by a team of UI Wellness and Human Resources staff.

Suggestions or changes to application may be recommended.

Funds will be transferred to the appropriate MFK.

Within 30 days of program implementation, complete this Qualtrics survey.