Wellness Ambassadors play a vital role in supporting 
liveWELL's
mission by acting as liaisons between their departments and UI Wellness. Ambassadors act as both champions of wellness and catalysts for change, providing opportunities for their University of Iowa co-workers to increase their energy levels, enjoy more productive work days, and ultimately feel better.
You will enjoy many benefits as a Wellness Ambassador, including: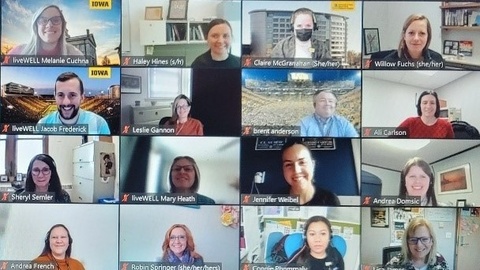 Receiving first-hand information on liveWELL programs
Inspiration to be a healthy role model
Expanding your knowledge of health and wellness
Playing an important role in improving morale within your department
Note: Your application will be reviewed by your supervisor and human resources representative (HR rep) to ensure that this is something that fits well with your current workload and capacity. Serving as a Wellness Ambassador will require about 30-minutes of time per month, but could be up to two hours per month on occasion if you are organizing a special wellness program or event for your work area. 
Characteristics and Requirements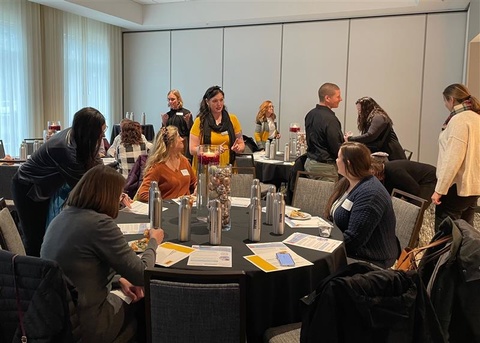 Enthusiasm for the role
Ability to bring the wellness program to life at the department level
Sound independent judgment in terms of modes and frequency of communication delivery to colleagues
Willingness to generate and share ideas
Roles and Responsibilities
Share one to two announcements from UI Wellness each month.
Attend one 1.5 hour in-person training per year.
Participate in two to four brief online trainings or Wellness Ambassador in-services per year.
Support strategic health improvement initiatives such as: 

Encouraging eligible staff to take the online Personal Health Assessment.
Post and review the Departmental Well-Being Checklist for ideas on promoting a culture that supports well-being.
Using provided tools/tip sheets to deliver information at staff meetings or other forums that promote programs and events or provide education.

Serve as liaison with UI Wellness to share questions from colleagues or ideas for programs.
Develop grassroots initiatives in work unit that align with university health focus areas (e.g., use bulletin boards, develop a healthy potluck day, organize a noontime walk, etc.)
What if My Department Already has a Wellness Ambassador?
In some cases it makes sense to have more than one Wellness Ambassador—for example, if your department is split up into sub-units or different buildings. UI Wellness will visit with you, other Wellness Ambassadors from the department, and the local HR rep to determine whether this is a good idea.