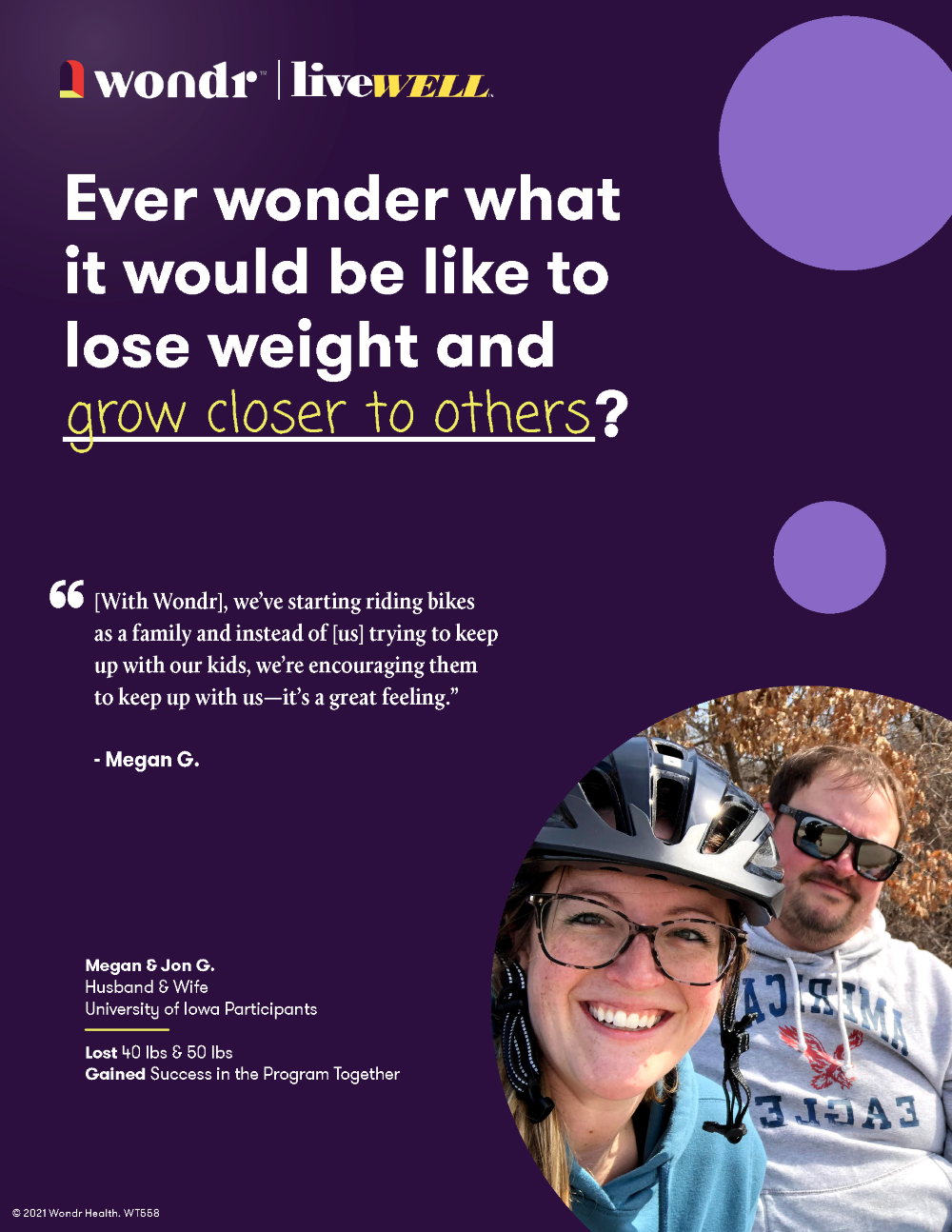 Online Program Powered by

Wondr Health
This all-online weight loss/management behavior change platform offers a new tool to meet the needs of our employees, especially those with on-the-go lifestyles and in a 24/7 work environment. This program can be done anytime, anywhere. 
Users will be challenged with powerful and memorable nuggets of information every week over 10-weeks, with an app-based option. People who choose this program are self-directed, ready to get started now, and have an on-the-go lifestyle, but can commit to weekly lessons and practices for 10 weeks. If accepted, you access this program through a computer or mobile device, and can use the tool for a total of 52 weeks.
Eligibility
UI faculty/staff members in 50 percent or greater regular positions
Enrollment in UI Choice or UI Select University of Iowa health plan for 2022
Have completed the 2022 Personal Health Assessment by September 4, 2022
BMI>25 +1 risk factor or BMI>30 (US Preventive Task Force Guidelines)

Health eligibility acceptance is collected by Naturally Slim

 

and not shared with the UI

Space is limited. If you meet these eligibility requirements, you also agree to commit to participating in and completing 10 of the 10 classes.
Fall 2022 Program Dates
Application period opens: August 22, 2022
Application period closes: September 4, 2022
Notification of acceptance into the program: September 9, 2022
Program start date: September 19, 2022
Skill maintenance starts (weeks 11-52): November 28, 2022
You may join the waitlist at the link below to be notified when the next application period opens.