Healthy eating is an important part of overall health, well-being, and personal energy. Learn about healthy eating from resources including the UChoose program, which helps you identify healthy food options on campus.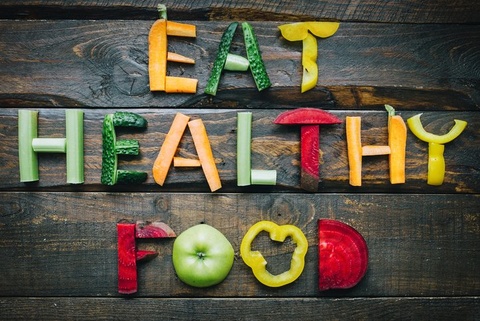 What is the Best Drink for my Health?
Healthy Recipes from Around the World
Oldways: 

An extensive recipe collection from different world cuisines and flavors that honor one's heritage.

UI Student Health and Wellness: Easy, healthy recipes.
Academy of Nutrition and Dietetics National Nutrition Month: Personalize Your Plate Handouts
liveWELL offers a one-on-one Health Coach Service free for faculty and staff. Health coaching may focus on nutrition or weight loss goals. Health coaches are available in person or via phone. For assistance email liveWELL or call 319-353-2973.
Campus-wide nutrition campaign to help identify healthy food options on campus.
With 14 locations campus-wide preparing over 400 unique foods to meet all appetites and needs and serving 16,000 meals each day, University Dining offers students, faculty, and staff a welcoming, affordable dining experience just around the corner. Look for UChoose-approved healthy options.
All UI Health Care dining facilities have daily menus posted with healthy, UChoose-approved items identified, as well as a nutrient analysis tool called NetNutrition. Use these online tools to plan your meals and assist you in making healthy choices each time you dine at UI Hospitals and Clinics.
Find new ways to develop healthy eating and exercise habits to achieve. Both the Centers for Disease Control National Diabetes Prevention Program and the 10-Week Weight Management platform (Wondr) have shown that active participants reduce their risk for chronic health conditions such as diabetes, stroke, heart disease, and some cancers, as well as orthopedic issues associated with being overweight or inactive.
Diabetes Prevention Program

,

from the Centers for Disease Control and Prevention (CDC). This

free to UI faculty and staff group program provides a

full year of support and education on how to eat healthy, add physical activity to your routine, manage stress, stay motivated, and solve problems that can get in the way of your goals.

10-Week Weight Management

 (Wondr) 

This free, all-online weight loss/management behavior change platform offers a valuable tool for UI faculty and staff. To meet the needs of our employees, especially those with on-the-go  lifestyles and in a  24/7 work environment, this program can be done anytime, anywhere

.
Additional Resources
ChooseMyPlate.gov: Tip of the day, eating on a budget, sample menus and recipes, videos, kids' info, and more
Body Mass Index Calculator: Body mass index (BMI) is a measure of body fat based on height and weight that applies to adult men and women
Your Guide to Lowering Cholesterol with TLC (pdf): From the National Institutes of Health, this guide provides an eating plan, sample menus, and information on the TLC Diet, a heart-healthy eating plan to help you lower cholesterol
Your Guide to Lowering Blood Pressure (pdf): From the National Institutes of Health, this guide offers a simple, evidence-based approach to decreasing both systolic and diastolic blood pressure scores
Academy of Nutrition and Dietetics: Current and accurate information on numerous food and nutrition topics, including recipes
American Heart Association: Variety of healthy eating information that includes recipes
Have a Plant. Fruits & Veggies for Better Health: Tips and recipes designed to help Americans eat more fruits and vegetables
Mayo Clinic Nutrition and Healthy Living: Expert advice on current nutrition topics, evaluation of diet trends, menu planning, and recipes
Nutrition.gov: Reliable information on food and nutrition, including recipes
The Vegetarian Resource Group:

 

Evidence-based information, advice, and recipes for all types of vegetarian diets
WebMD: Expert reviewed nutrition and wellness information, including recipes