10-Week Wellness Challenge


Live Healthy Iowa is a friendly competition where teams of 2-10 people track activity minutes and/or weight loss over the course of 10 weeks. Each week, your team is ranked on a leader board to see where you and your team measure against teams at the University of Iowa and among the state.
Live Healthy Iowa is a program offered to all Iowans to improve health and well-being! Registering as a University of Iowa team will allow for friendly competition with other UI teams as a part of an online dashboard. Click here for answers to frequently asked questions about the challenge. 2023 Flyer
Dates: January 9 - March 17, 2023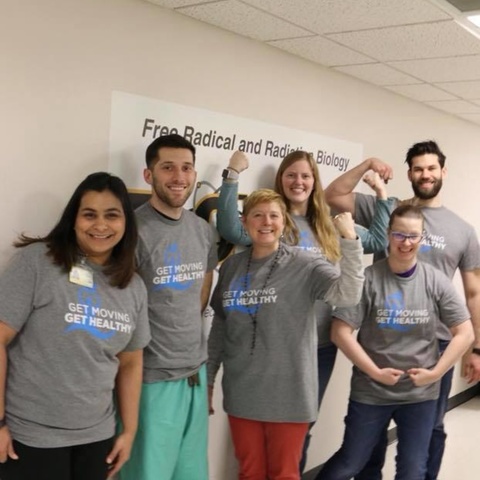 Registration is open Dec. 1, 2022 - Jan. 23, 2023
Cost: $25 per participant 
Note: The first 1,000 University of Iowa employees can get $10 off of their $25 registration fee by using the subsidy code below. Register early to be sure to get the discount! 
Group ID: LHIUIOWA
Subsidy Code: 10W23-UIOWA
Participants receive:
Challenge T-shirt (Adult small - 4XL)
Personal online dashboard with the ability to sync Fitbit devices and Under Armour apps
Complimentary subscription to Fresh Pickings magazine
Weekly motivational messages
$10 discount on registration for the LHI 5K
Chances to win prizes*
 *Prize winners will be randomly selected from all participants who record at least once per week of the challenge.
To participate in Live Healthy Iowa:
Gather a team of 2-10 people.

Identify a Team Captain. The Team Captain will collect your t-shirt size and email for registration.

The Team Captain will then register the team. Download the Team Captain Registration Guide (pdf).

Once registered, each teammate will receive an email with registration information from Live Healthy Iowa.
If you have questions, visit the Live Healthy Iowa website or UI Wellness liveWELL.