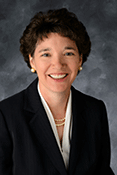 As you begin your career at the University of Iowa, I am very pleased to welcome you to our vibrant and engaging community. I hope that you are excited to share your talents and begin your new job. I also hope that your contribution toward our mission, along with our highly productive work culture will help sustain that energy throughout your time with us. Through your experience of being a part of our community, I am confident that you will come to the conclusion that the University and the state of Iowa are great places to work and live. University Human Resources staff pride ourselves in the services we offer to support the productivity and well-being of staff, faculty, and students. This web site is designed to make it easier for you to make contact with helpful resources on campus; please use it freely and often.
Employee Self Service
To find out personal and organizational data that you have access rights to, login to the Employee Self Service web site. Among other things, you may restrict your home address and/or telephone number on this site. Please share ideas for enhancement with hr-help@uiowa.edu.